UK Traffic cones for sale, Road Safety Equipment NI | Welcome to Viewbrite Europe
Who are we, and what do we do?
Viewbrite Europe Ltd, have developed and produced the first heavy duty, self-weighted collapsible traffic cone that compiles with UK traffic regulations and European Standard EN13422:2004.
Viewbrite Collapsible Cones are the same height and dimensions as traditional traffic cones. However, unlike the traditional rigid safety cone, the Viewbrite Cone is convenient to store, collapsing almost flat to just 65mm in height, saving much needed space in utility vehicles and storage facilities.
The cones are:
- Same height and dimensions as a rigid safety cone
- Extremely easy and quick to deploy & collapse
- Lightweight & portable with a heavy-duty black base, made from recycled rubber
- Waterproof fluorescent orange material and highly reflective band
- Sufficiently weighted to prevent displacement by wind or road motion
- Bend on impact rather than breaking - causing less damage to vehicles
- Ideal for warning of danger, traffic redirection & marking out temporary work areas
- Fully Compliant with the BS EN13422:2004, A1: 2009 and Traffic Signals Manual
- Carry bags available
- Available in two sizes

As the leading UK supplier our customers include; the British Transport Police, the Police Service of Northern Ireland, Essex County Fire & Rescue, Northern Ireland Fire & Rescue Service, Tubelines, British Telecom, RPS Water, as well as Security firms, Government Departments and Councils.
We also hope to launch a warning light system to accompany the Viewbrite Collapsible Traffic cone later this year.
Click here to read what our customers say:
Collapsible Traffic Cones UK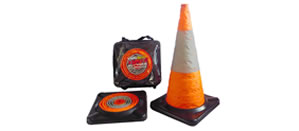 Highly reflective Collapsible Traffic Cones, that are convenient to store and comply with EU regulations. Durable carry bags available for large safety cones, can be purchased separately or as packs.
Viewlite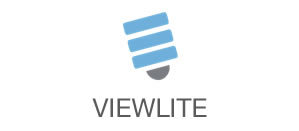 COMING SOON!
Safety Pattern Gauges UK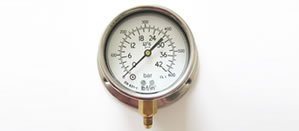 Variety of high q uality SP Gauges that comply with EN:837-1. Full S3 & S2 safety pattern, dry or liquid filled. Luminous dial available if required.