Meet the Team
Stephen Donnelly – Managing Director
With an impressive range of international business experience under his belt, Stephen established ViewBrite Europe Limited and acts as Managing Director in order to build the company's competitiveness in the contemporary Safety Products marketplace.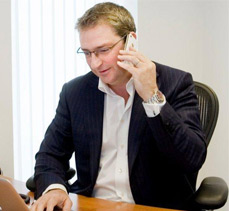 Stephen has had a life-long interest in Mechanical Engineering, growing up in an engineering family and subsequently beginning his career as an apprentice in Harland and Wolff, Belfast; which is evident in the passion he exudes for Viewbrite Europe and the enjoyment he finds in his work.
With Engineering comes Safety as a top priority. It was this clearly evident synergy that drove Stephen to establish this sister company, striving to supply to all sectors, World Class Safety products that enhance his family's other company products.
Although holding an MSc in Corporate Leadership from Napier University, Edinburgh, his leadership abilities do not stop here, as he manages to inspire his same passion and enthusiasm throughout the company, continually finding new ways to improve and grow the business.
Shauna Donnelly – Finance & HR Director
Shauna, together with her husband Stephen, had the vision and drive to bring to the European Marketplace, innovative Safety Products to a much needed sector.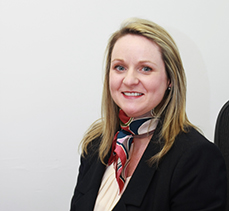 Having studied Business with Finance at University of Ulster, Shauna then focused on Human Resources leading her to become a Chartered member of the Chartered Institute of Personnel & Development. Shauna's career history further demonstrates her drive and determination, having reached management level at the age of 26, she was an Acting Director by 27, and then started her own consultancy business at 29.
It is Shauna's expertise and professionalism that attracts others to work within the ViewBrite Europe organisation, ensuring our customers outstanding customer service within the Safety Products marketplace.
Kara McCullough – Sales & Marketing Coordinator
Since graduating from the University of Gloucestershire with a BA Hons in Professional Media in 1998 Kara has had an extensive career in the media and broadcast industry, and in more recent years her self-motivation and interpersonal skills have led to a successful vocation in sales and marketing.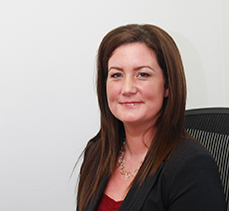 With a positive attitude and active approach, Kara is enthusiastic in everything she does, bringing a wealth of experience along with fresh and innovative ideas to Viewbrite Europe Ltd. She is highly ambitious and determined in her role as Sales and Marketing co-ordinator to raise the profile of Viewbrite Europe Ltd and our products in the European marketplace.
In her free time Kara enjoys the great outdoors with her young family, embracing rare quiet moments fulfilling her creative passion designing beautiful handmade jewellery.